Reverence is proud to have participated in the May 11, 2019 Flight of our Heroes. This flight took (8) WWII, (16) Korean War and (58) Vietnam War Veterans to Washington DC for day full of Celebration and Remembrance.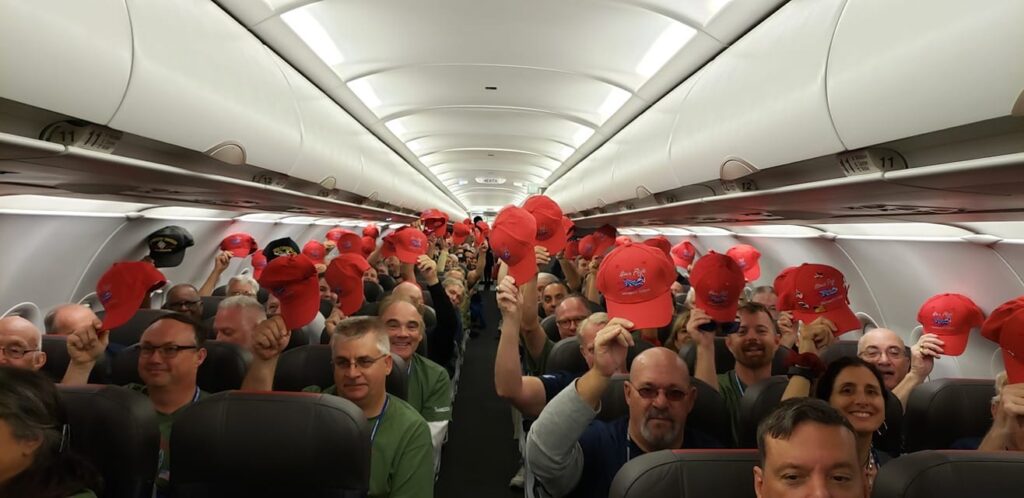 0400 on the Morning Motorcycle Escort from Stuart to West Palm Beach International Airport.
Then be Honored to Facilitate the Pledge of Allegiance and a Moment of Silence for our Welcome Home Celebration at the Airport.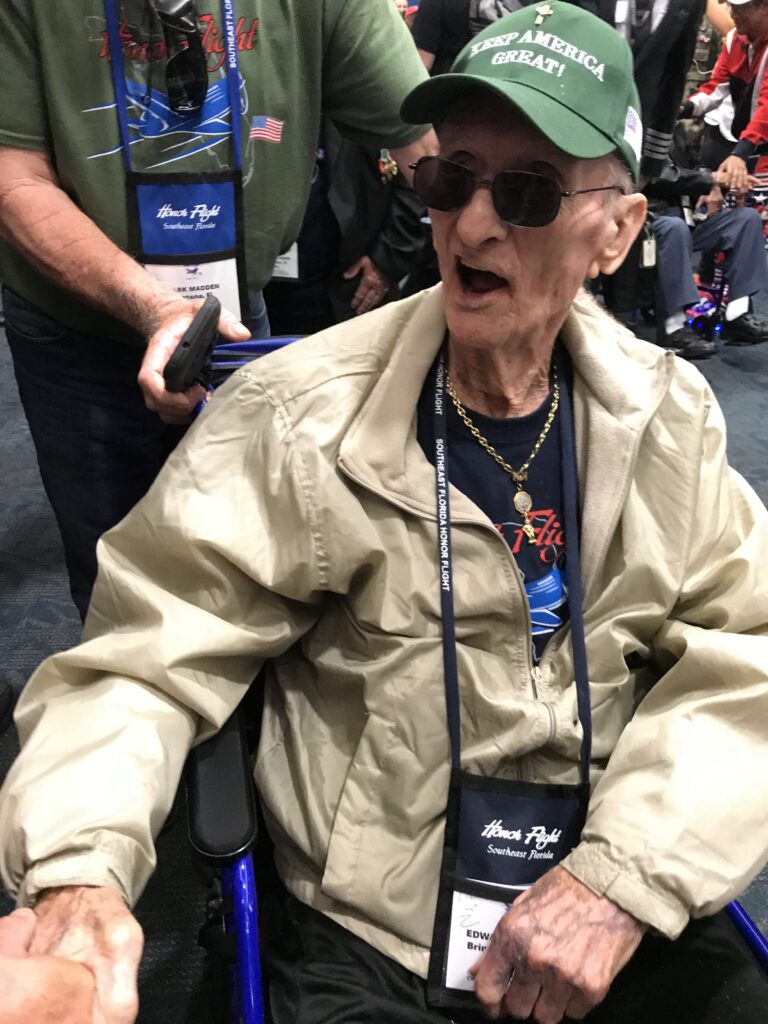 Meet Mr. Edward Manley.
97 years old and Tough as nails.
His life should be a movie. Incredible stories of bravery and survival of which he remembers every iota. He served in the 101st Airborne demolition squad, was dropped at 1:30AM north of Utah Beach (8 miles off drop zone) on D-Day morning. He also parachuted into Holland as part of Operation Market Garden that September.
Then went on to fight in the Battle of the Bulge where he was shot in both legs by a German tank. He was captured and put into POW camp Stalag 12A. He had to hide his wounds from the Germans since they killed anyone with an injury. He attributes the thick lice in his wounds to keeping him miraculously free of infection. He hid his wounds for four and half months until, the war ended, the Germans fled and he walked away to a hospital. Did we mention he lives life wide open? We thank you "General" Manley for all you endured and share with us now.